Air Conditioners
We Service and Repair All Makes and Models of Aircondition Units
It wouldn't be summer in Winnipeg if it didn't have 2 things – Hot Temperatures and Mosquitoes. While we can't help with the Mosquito problem in Winnipeg, we can help you with the heat!
At Noris Heating and Cooling, we understand having an efficient and well-working air conditioner is a must. So whether you want to drastically reduce your energy costs or are tired of the costly repairs to an old air conditioner give us a call!
Our Featured Air Conditioners
Explore The Models That We Carry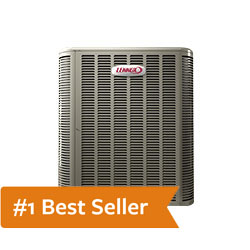 13ACX Lennox A/C

 Up to 13 SEER Efficiency Rating
Single-Stage
As low as 76 dB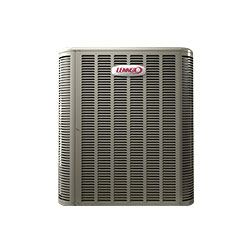 16ACX Lennox A/C

Up to 18 SEER Efficiency Rating
Multi-Stag
As low as 75 dB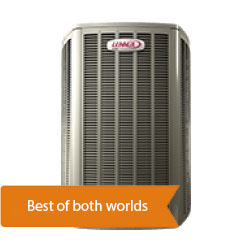 EL16XCI Lennox A/C

Up to 17 SEER Efficiency Rating
Single-Stage
ENERGY STAR® Qualified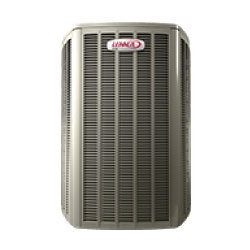 EL18XCV Lennox A/C

Up to 18 SEER Efficiency Rating
Variable-Capacity
As low as 72 dB
AIR CONDITIONER REPLACEMENT
If your existing air conditioner is not running efficiently anymore or just not keeping your home comfortable in the Winnipeg summer – call Noris Heating & Cooling today. We can get you comfortable again with an air conditioner replacement.
Your local Winnipeg air conditioning experts at Noris Heating & Cooling are here to help you with A/C replacement. Our team of highly trained and professional technicians and installers can have a new high-efficiency air conditioner from Lennox installed promptly – getting your home cool again while saving you on energy costs.
NEW A/C INSTALLATION
Building a new home? Time to replace your current cooling system with a high-efficiency air conditioner? Noris Heating & Cooling is your local Winnipeg air conditioner new installation expert. We can take care of any new A/C installation you may need.
Our highly trained team of installers and technicians will work with you to design a new air conditioner system. Ensuring that the unit is properly sized to your home and will match your lifestyle needs.
Get in touch with us today to begin your new A/C installation process with a free estimate. We install air conditioners from Lennox.
Schedule Air Conditioner Replacement or New Installation
If you're looking to replace or upgrade your Air conditioning units, Noris Heating and Cooling can help!
Schedule Furnace, A/C or Water Heater Service with Noris Today